Normandy House Enter and View
The purpose of this Enter and View visit was to engage with people who live in Learning Disability Homes and find out how they are being supported to live happy and fulfilled lives with as much independence as possible.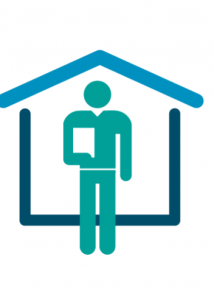 On the basis of this visit, we observed that staff were respectful and knew everyone well. Staff were observant and proactive when someone needed assistance. As our knowledge and training limited our ability to engage residents in extended conversations, this report relies heavily on our own observations and conversation with staff and relatives. All staff members we spoke to told us that, in their view, Normandy House is a home for life which provides stability and reassurance for the future for everyone. As the home is a bungalow it is ideally suited for people as they get older.
While we prefer to publish these reports with the provider response; due to the pandemic this has not been possible within the timeframe.  The staff at Normandy House are currently formulating their response and we will re-publish the report once that has been received.