Fenny Mews Enter and View
The purpose of this Enter and View visit was to engage with people who live in Learning Disability Homes and find out how they are being supported to live happy and fulfilled lives with as much independence as possible.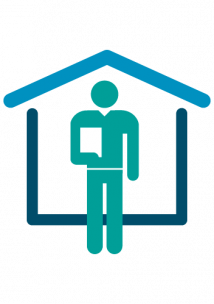 On the basis of our conversations and observations, Fenny Mews was found to be a bright, friendly and welcoming community of people living fulfilled and contented lives.
The residents we spoke to were very happy to be living at Fenny Mews and spoke very highly of their fellow residents and of all of the staff. The people we engaged with appeared to be supported by friendly, caring and competent staff who encourage and empower residents to be as independent as possible.
Click the link below to read the Fenny Mews Enter and View Report.