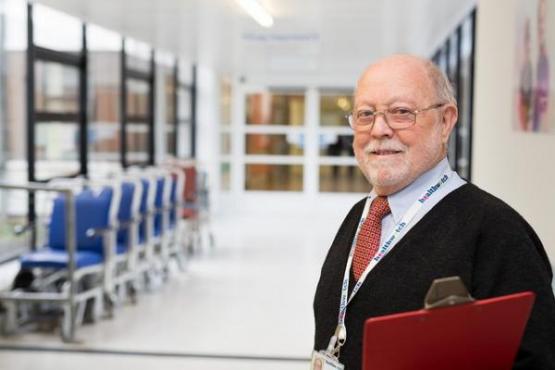 An Enter and View visit is an opportunity to for Healthwatch to spot how services could improve by listening to the views of the people that use them, within criteria set out in the legislation. There are two pieces of legislation which place a duty on health and social care providers to allow a representative of Healthwatch to carry out Enter and View;
The Local Government and Public Involvement in Health Act 2007
The Local Authorities (Public Health Functions and Entry to Premises by Local Healthwatch Representatives) Regulations 2013.
In 2014 the Department of Health Review carried out a review of the organisations which have powers of entry (including Healthwatch). This review states that there remains a duty on providers of health and social care to allow a representative of local Healthwatch to enter certain premises and observe activities.
Enter and View is an activity Healthwatch Milton Keynes can carry out, but not a statutory function, which means Healthwatch Milton Keynes can choose if, when, how and where it is used, depending on their local priorities.
Healthwatch Milton Keynes may carry out Enter and View to contribute to activities in our statutory functions. Enter and View allows Healthwatch to:
To go into health and social care premises to hear and see how people experience the service.To collect the views of people using the service at the point of delivery.To collect the views of carers and relatives of people using the service.To observe the nature and quality of services.To collate evidence-based feedback, based on people have told them on the day.To report to providers, regulators, Local Authority and NHS commissioners and quality assurers, the public, Healthwatch England and any other relevant partners.To develop insights and recommendations across multiple visits to inform strategic decision making at local and national levels.
Enter and View 2017/18
In 2017/18 Healthwatch Milton Keynes launched our Enter and View Programme by visiting Wards 17 & 18, 24 and the Discharge Unit at Milton Keynes University Hospital. We looked at how patients were experiencing care at the Hospital, in relation to the implementation of a national initiative known as Red2Green.
We received responses to all our reports from Milton Keynes University Hospital and would like to thank them for the way they embraced the value of Enter and View, as a way of understanding patient experience.
Enter and View 2018/19
In August, we visited the Windsor Intermediate Care Unit which is a rehabilitation and reablement service run by CNWL (Central Northwest London NHS Foundation Trust). They had very good results from their friends and family surveys but wanted to make sure they had a full and personal patient perspective. We undertook an Enter and View visit to gain an independent perspective on patient experience. We also reviewed the progress made against our recomendations in a follow-up visit. 
In January, we visited five GP Practices across Milton Keynes, to get an understanding of how patients experience registration and accessing their GP. The intention was not to single out particular practices, but to understand experiences common across Milton Keynes. We made four recommendations for GP Practices to consider, and sent our report to all GP Practices and to the CQC, Healthwatch England, the GP Federation and Milton Keynes Clinical Commissioning group, for their information. We received a response from one GP Practice. We would like to thank Walnut Tree Health Centre for understanding the value of Enter and View and providing a detailed response. You can view the response from Walnut Tree Health Centre alongside our report.
In February we delivered Enter and View visits to Milton Keynes Urgent Care Centre over the course of 2 days, and spoke to 28 participants about their experiences of the service. 
Over the course of the year, Healthwatch Milton Keynes delivered a programme of Enter and Vies visits to 16 Care Homes across Milton Keynes, with a particular focus on resdients' expereinces of social isolation and physical activity. 
Enter and View 2019/20
This year we will deliver a planned follow-up programme to see how Care Homes we visited have taken action against our recommendations. Click here to see what the Care Homes have done as a result of our visits. 
We are also developing a new programme of Enter and View visits, in which we plan to explore experience in Learning Disability residential Homes, sheltered and supported housing, and Domiciliary Care.
You could make a difference by volunteering for our Enter and View programme. 
You can read our Enter and View Policy here.