Windsor Intermediate Care Unit Patient Experience Review
The purpose of this Enter and View programme was to engage with patients, their relatives or carers, to explore their experience of the care and treatment received during their stay at Windsor Intermediate Care Unit (WICU).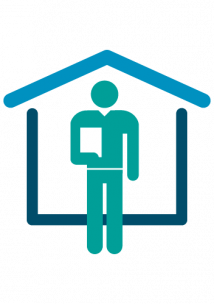 Summary of Findings:
The Windsor Intermediate Care Unit is a well-run operation, providing a very clean and tidy environment. Patients all have their own reasonably spacious rooms with a television, en suite, wardrobe and armchair.
• There is a strong camaraderie among staff and a positive and informal rapport between staff and patients
• Patients feel comfortable and well cared-for
• Staff encourage patients to be active and involved
• Praise for the food and the mealtime attention of staff
• There was a high level of ambiguity surrounding reasons for admission and plans for treatment and discharge, the decision-making process and criteria for decisions
• There were some concerns raised over standards of behaviour towards patients and visitors amongst specific staff (including some agency staff)
• Some patients reported feeling isolated and inactive
Overall the patient experience of the Unit was generally positive, with many reports of friendly and helpful staff, a happy atmosphere and good food. All had felt welcome on their arrival at the Unit from hospital. There is, however, a variation in experience which would merit closer analysis as it may be indicative of 'one size fits all' policy being applied and there may be improvements in overall patient experience by enabling more personalised care.