COVID booster programme begins
The COVID vaccine booster programme roll out has begun in MK and across the UK, so if you're eligible you'll be hearing from the NHS soon.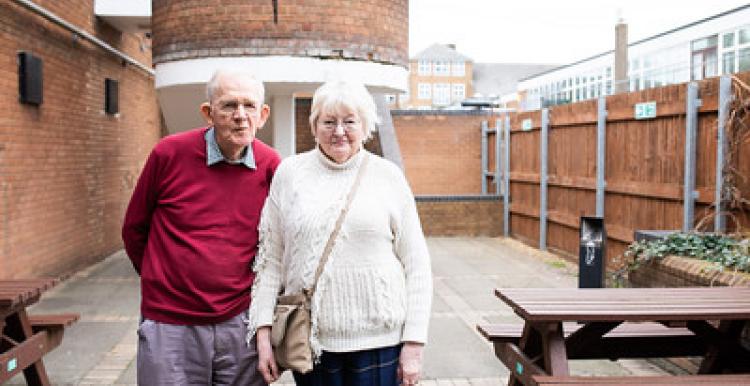 What is the COVID-19 booster programme?
The COVID-19 booster programme is the rollout of an additional vaccine dose to people who have previously received two doses of a COVID-19 vaccine to ensure continued protection for those most at risk from COVID-19.
The booster programme started week commencing 20 September throughout MIlton Keynes. 
Before you have a booster, there must be a gap of a minimum of 6 months from the first vaccination to the booster dose.
Some GP surgeries in our area are offering the booster programme. If you're in one of these groups, you'll be invited to book your appointment with them directly:
those living in residential care homes for older adults
all adults aged 50 years or over
frontline health and social care workers
all those aged 16- 49 years with underlying health conditions that put them at higher risk of severe COVID-19 and adult carers
adult household contacts of immunosuppressed individuals.
Do not contact your surgery, - they will contact you. Alternatively you can book via the National Booking System to attend a vaccination centre or pharmacy – again, please wait for an invitation to do this. 
Why is the COVID-19 booster programme needed?
The NHS want to provide the people that are most likely to become seriously ill from COVID-19 and those who care for them with the best possible protection for this winter. The Joint Committee on Vaccination and Immunisation (JCVI) has reviewed available data and provided advice that COVID-19 boosters are first offered to the most vulnerable in order to provide maximum protection during the Winter months. The flu vaccination programme is now running which protects people from serious complications from getting flu, so we would also encourage people that are eligible for a COVID-19 booster to also get their flu vaccination. More information on the flu vaccination is at www.nhs.uk/flujab
I am severely immunosuppressed. When will I get my booster?
JCVI have advised that individuals who are severely immunosuppressed get an additional third dose of vaccine as part of their primary course of immunisation. This offer is separate to the booster programme. More information is available here: JCVI issues advice on third dose vaccination for severely immunosuppressed – JCVI issues advice on third dose vaccination for severely immunosuppressed – GOV.UK (www.gov.uk)
Is there anyone that shouldn't have the booster vaccine?
There are very few people in the eligible groups who should not have a booster.  If you have had a severe reaction to a previous dose of the vaccine you should discuss this with your doctor.
If I'm eligible when and where can I get my vaccination?
The NHS will let eligible people know to have their booster vaccine when it is their turn. The JCVI advises that the booster vaccine dose should be offered no earlier than six months after having the second dose of the vaccination. Like your previous doses, the vaccine will be given in your upper arm. People will be offered the vaccine through a range of services. Primary care teams will vaccinate care home staff and residents. Health and social care staff will be directed to book their appointments through employers and members of the public will be invited to get their booster through a GP-led service and/or be contacted by the NHS to book through the national COVID-19 vaccination booking service to get their vaccination in a designated pharmacy, vaccination centre or GP-led service.
Why aren't most younger people being offered a booster?
As most younger adults will only have received their second COVID-19 vaccine dose in late summer or early autumn, the benefits of booster vaccination in this group will be considered at a later time when more information is available. In general, younger, healthy individuals may be expected to generate stronger vaccine-induced immune responses from primary course vaccination compared to older individuals.
What type of vaccine will the COVID-19 booster be? What if it's different to the one I have had?
After reviewing data on booster responses from different combinations of COVID-19 vaccines, JCVI advises a preference for the Pfizer-BioNTech (vaccine to be offered as the booster dose irrespective of which type of vaccine was used in the primary schedule). There is good evidence that the Pfizer-BioNTech vaccine is well tolerated as a booster dose and will provide a strong booster response. Alternatively, individuals may be offered a half dose of the Moderna vaccine, which should be well tolerated and is also likely to provide a strong booster response. A half dose of Moderna vaccine is advised over a full dose due to the levels of reactogenicity (side effects) seen following boosting with a full dose in clinical trials. Where mRNA vaccines cannot be offered e.g. due to contraindication, vaccination with the AstraZeneca vaccine may be considered for those who received AstraZeneca vaccine in the primary course. More detail is available in the green book
Will there be any side effects from the booster vaccine?
As with your previous dose the common side effects are the same for all COVID-19 vaccines used in the UK, and include:
having a painful, heavy feeling and tenderness in the arm where you had your injection. This tends to be worst around 1 to 2 days after the vaccine
feeling tired
headache
general aches, or mild flu like symptoms
You can rest and take paracetamol (follow the dose advice in the packaging) to help make you feel better. Although feeling feverish is not uncommon for 2 to 3 days, a high temperature is unusual and may indicate you have COVID-19 or another infection. Although a fever can occur within a day or 2 of vaccination, if you have any other COVID-19 symptoms or your fever lasts longer, stay at home and arrange to have a test. Symptoms following vaccination normally last less than a week. If your symptoms seem to get worse or if you are concerned, you can call NHS 111.If you had serious side effects after any previous dose you may be advised to avoid or delay further vaccination. You should discuss this with your doctor or specialist.
Can you still catch COVID-19 after having the vaccine?
The COVID-19 vaccination will reduce the chance of you suffering from COVID-19 disease. It may take a few days for your body to build up some protection from the booster. Like all medicines, no vaccine is completely effective – some people may still get COVID-19 despite having a vaccination, but this should be less severe.
Can I have the booster if I haven't completed the first vaccination course?
No, you need to finish the first course of your vaccination.
To ensure safety, there are NO walk-in facilities for boosters in Milton Keynes.