Annual General Meeting - Questions and Answers Session Highlights
A summary of the Q&A at the Healthwatch Milton Keynes Annual General Meeting on Wednesday 29th July 2020.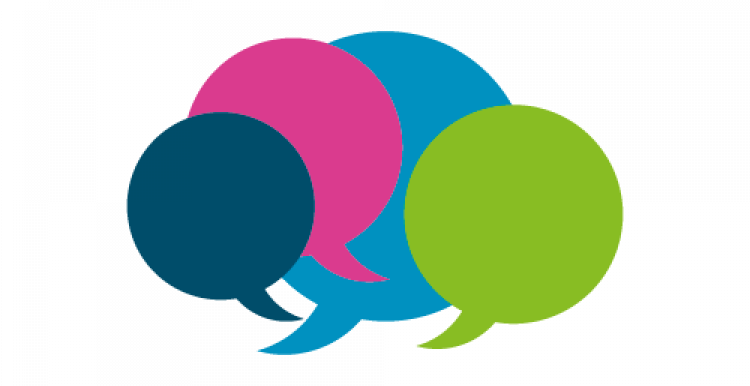 Does Healthwatch feel that organisations actually respond suggestions regarding their running, and are we sure we are not just a tick box to satisfy their management?
A huge amount of work goes into ensuring that our recommendations are a genuine reflection of what service users have told us would make their experience better. As a result of this, we feel providers and commissioners are more willing to listen and act.
We have a really strong framework for our Enter and View programme and a robust follow-up process. Our Annual Report highlights that 87% of the recommendations we made when we visited services in 2018/19 had been demonstrably acted on, at the point we reviewed progress in 2019/20.
When we receive a response from a service provider that we do not feel is adequate or genuine, we have other ways of monitoring action against our recommendations. For example, we have escalated issues or responses to our recommendations to the Health and Adults Social Care Scrutiny Committee and the MK Together Safeguarding Partnership's  Assurance Board. As part of the follow-up process we also revisit services if we do not feel confident that patient experience has improved, based on the provider's response.
What have been the good points and the bad points of being limited to a virtual programme of activities?
We have been pleasantly surprised that some unexpected groups have taken really well to the virtual environment, where they may have struggled previously to attend face to face engagement opportunities. Platforms such as Zoom have allowed us to engage with new groups, that were not hearing from previously. However, we are conscious that we may now be excluding some groups that we were well linked up with prior to the pandemic.  
Moving forward into the future, Healthwatch Milton Keynes is concerned that whilst we have the power to Enter and View services, providers are within their right to say "no" if we are going to adversely impact on health and safety of service users and patients. We agree that in the current environment it would not be safe to resume face-to-face engagement. However, going forward, as we move out of this pandemic, there is a danger that different levels of risk management and risk appetites related to safety and COVID-19 could be used as a reason to restrict access to service users, preventing people from having their say. We want to ensure that we can start face to face engagement again at the earliest, safest opportunity.
Are Healthwatch MK still providing approved patient representatives for things like the CCG Projects when they are developing new services?
Bedfordshire, Luton and Milton Keynes Clinical Commissioning groups are in the process of forming a single Commissioning Body. Healthwatch Milton Keynes relationship with the emerging single CCG is evolving, particularly in what representation roles we have across the CCG governing body and committee structure. Their new Public and Patient Engagement Joint Committee, which will be taking up a large part of the work around public consultation, didn't have a MK patient representative. They intend to resume recruitment for a presentative post COVID. However, until then, a Healthwatch Milton Keynes trustee will be taking on the role of patient representative.  
Healthwatch Milton Keynes have recently provided patient representative on procurement panels for Dentistry and the Whitehouse Medical Centre.
There has been a big increase in membership, which is great. How does this reflect the diversity of the Milton Keynes population?
Last year our Business Plan focused on increasing our membership, with an emphasis on ensuring that we are more representative of the Milton Keynes population, particularly in relation to ethnicity and age. We do still have a long way to go to have a truly representative membership.
In January we ran the Hindu Community Wellbeing Event with Milton Keynes Hindu Association. This event was a huge success and we have increased our membership from this community. This was the first of a series of events targeted at different communities in Milton Keynes.
We have faced a few challenges in relation to diversity. Firstly, it is optional for members to fill in their demographic data. We have members that we know belong to particular demographics but have chosen not to share this data with us formally. Secondly, a big proportion of the young people that we spoke to as part of our Young People's project this year, were under the age of 16. We were therefore unable to sign them up as members without consent from their parents. However, hits to our Young People's advice and information page significantly increased over the year.
What are our contingency plans to revert back to normal once COVID-19 restrictions are lifted?
We expect to find ourselves in a position in the future where it might be within the government guidelines to carry out face to face engagement, but it is not necessarily safe to do so. We will continue to monitor the local situation closely. We are currently working on alternative ways to ensure that the people of Milton Keynes are heard in the safest possible way. We do not want any of our engagement to put anybody at unnecessary risk.
Healthwatch Milton Keynes are putting a plan together to return to the office, but face to face engagement is unlikely to happen before Winter.