Campbell Centre: Patient Experience Review
The purpose of this Enter and View visit was to engage with inpatients at the Campbell Centre to hear about their experience whilst under the care of the acute mental health inpatient service.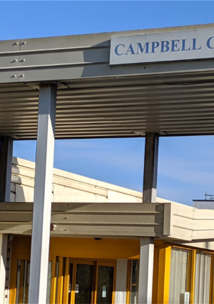 On the basis of our visits, the Campbell Centre is a clean, bright and well-equipped facility with a popular programme of activities. People we spoke to were complimentary of many Nurses, Peer Supporters and the Occupational Therapy Team, and it was evident that these people had made a positive impact on the lives of the patients they supported.
However, the report highlights a stark contrast in people's experiences of care from their Consultants and Doctors, with the majority of patients feeling they are not listened to or involved in decisions around their care.
During the visit, the following aspects were considered:
• Environment and facilities
• Activities
• Staff
• Consultant care
• Preparing for discharge
• 'Revolving door' admissions
• Sectioning
While we prefer to issue these reports with the providers response, we are unable to delay publishing any longer.  We will reissue this report with the response from Central Northwest London Foundation Trust once this has been received.