Maternity Wards 9 and 10 Enter and View
The purpose of this Enter and View visit was to engage with women and families to explore their overall experience of care received when delivering their baby under the care of MKUH.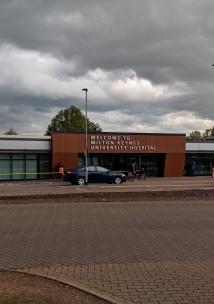 On the basis of what parents told us and our observations at these visits, experiences of the Maternity Service at MKUH were largely positive.  Families we spoke to felt safe and supported by passionate and dedicated staff and Authorised Representatives found staff at all levels to be welcoming and receptive of the visit, taking pride in their roles and eager to listen to feedback. Whilst there were some areas identified for improvement, these were mainly practical and environmental issues, as opposed to quality of care, which was highly praised.
Notable positive findings:
• Caring and compassionate staff are considered to be the best aspect of the service and families told us they felt they were treated with dignity and respect.
• A holistic, person-centered approach is taken when looking after families. 
• All parents felt supported with infant feeding and hospital staff are proud to have achieved full UNICEF Baby Friendly accreditation.
Opportunities for improvement:
• Environmental factors such as temperature and space were identified as most in need of improvement. 
• Overnight sleeping facilities for partners could be better.
• Parents would like more communication from health professionals and to be better informed about tests and results.
Maternity Wards 9 and 10 Enter and View Report
Click the link below to read the full report.