Mental Health Supported Living and Employment Support Services
In August 2019 Healthwatch Milton Keynes were commissioned to deliver engagement activity with people who currently use Mental Health Supported Accommodation and Employment Support services in Milton Keynes.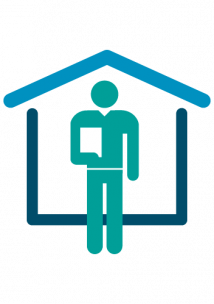 The purpose of this engagement activity was to support commissioners in directly remodeling and developing new services. The engagement objective was to talk to current and former service users to improve understanding of four key areas:
• What works well with existing services?
• What could be improved?
• Are there any gaps?
• How would people like to see services work differently/ more effectively? 
The Supported Accommodation premises we visited do not currently demonstrate a consistent model of supporting or empowering residents to live independently.  From the conversations held with residents across the locations, the placement system appears to depend on availability rather than the level of support or type of living space required.  Healthwatch Milton Keynes observed a level of developing institutionalisation among residents who had been in the accommodation for more than a year.  This perhaps stems from the lowering of aspirations by professionals (and families) for those with a diagnosis of any serious or long-term condition.   Day opportunity provision should include a mix of social opportunities and more structured life skill opportunities. 
Click the link below to read the full report.