'We said, They did' at Caton House Residential and Care Home
As part of our Enter and View programme in 2018/19, we visited 16 Care Homes in Milton Keynes to hear about residents' experiences, particularly regarding social engagement and activities.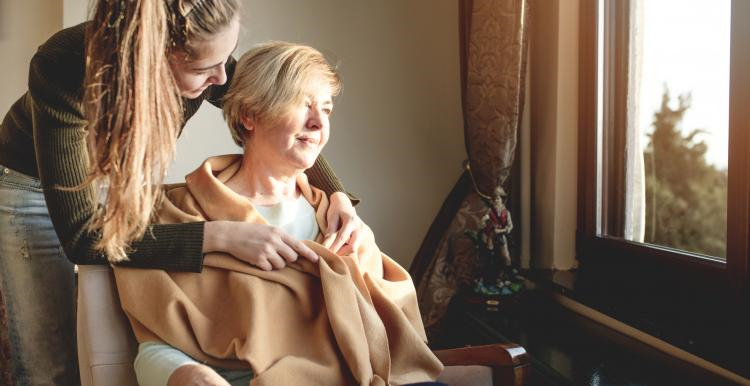 This year, we have begun the process of getting in touch with these Care Homes to find out what has changed since our report and whether our recommendations are making a difference to the residents.
It has been six months since our Enter and View visit to Caton House in September 2018 and the new manager, Viv Pereira, is now in place. We were pleased to hear from the new manager about the positive impact we have had at the Home and that they have made efforts to address all our recommendations.
We said: "Ensure processes are in place (and all staff trained) to recognise the signs of loneliness or isolation."
They did: Staff and volunteers have been made aware of the signs of loneliness and received appropriate training. Volunteers are trained to raise any concerns with a staff member.
We said: "Explore possible interventions to address loneliness, such as strategies that enable key staff to spend extended moments with residents between tasks or the recruitment of volunteer visitors or befriending services."
They did: Caton House are in the process of recruiting and training volunteers (known as Resident Ambassadors) to focus on 1 to 1 visits and smaller groups of residents, in order to offer friendship and company to those confined to their rooms.
We said: "Consider the possibility of bedroom-based games or activities for those who are unwilling or unable to leave their rooms (perhaps using technology)."
They did: Since the visit, Caton House have made contact with a company which specialises in activity boards for residents with limited mobility. This is in addition to the puzzles, magazine and newspapers already available.
We said: "Extend the activities programme with regular weekend entertainment."
They did: Caton House took this feedback to the Activity Coordinator's Meeting. They now have Fetes planned, coffee mornings and support groups every few months on a Saturday. Birthday parties for residents also take place at weekends, as well as a choir that visits on Saturdays.
A local charity group also provide Caton House with funding to offer residents pre-lunch drinks in the dining room every Sunday, prior to lunch. Those who do not come to the dining room can have this in their rooms.
We said: "Develop a programme of outings to meet the needs of specific groups of residents, to include walks, shopping trips and meals out."
They did: Prior to the Enter and View visit, Caton House did not offer outings due to not having their own transport. Since the visit, Sanctuary Care have agreed to pay for a taxi service to support some outings.
The Home have started to take a few residents out to afternoon tea at the local Church. They have also joined a new scheme called 'Forget Me Not', which involves organising activities to share and visit between 6 local care homes, such as going out for a chat over tea/coffee.
There are plans to arrange trips to the local pub, garden centre and shopping centre, once additional staff/volunteers are recruited to support this.