"I really need to see a dentist but none are taking on new patients!"
Getting to see a dentist, both for routine and emergency treatment, is a real problem in Milton Keynes right now.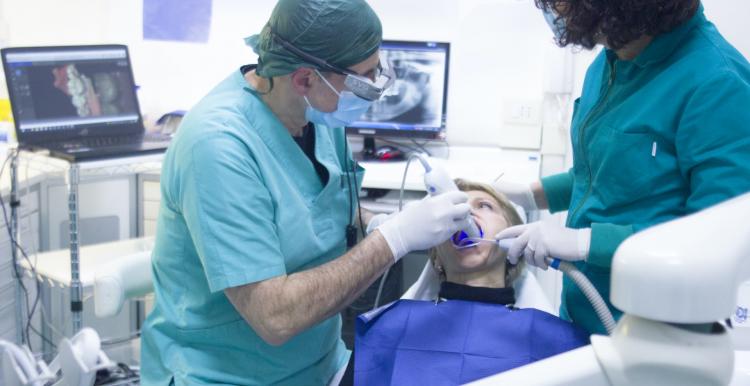 We are hearing from many of you that getting an appointment to see a dentist - NHS or private - is practically impossible. As a result of COVID, dentists are not able to see as many patients as normal due to additional cleaning and sanitation requirements. They  are having to prioritise urgent and emergency dental work, leaving many people to suffer. Some dentists are now starting to providing routine check ups, but waiting lists are still long. 
We've put together some information that we hope will help you find an appointment and get the dental treatment you need.  
Are there any dentists in MK accepting NHS patients?
Unfortunately, we have no way of knowing which dentist is accepting NHS patients. They are all responsible for their own lists.
You can find a list of dental practices in Milton Keynes and surrounding areas on the NHS England website. Try calling round each one and asking if they are able to get you an appointment.
If, after contacting several dental practices you still cannot find a dentist who will see you, contact:
NHS England's Customer Contact Centre
0300 311 2233
If NHS England is still unable to help you find a dentist and you want to make a complaint about this, contact them on:
0300 311 2233
If you're not satisfied with NHS England's response, you can take your complaint to the Parliamentary and Health Service Ombudsman.
I'm in pain and still can't get a dentist appointment. What am I supposed to do? 
A few practices sometimes have emergency slots available, but you need to call them early - usually around 8am. They always fill up fast. 
If you are in pain, have swelling or bleeding that is affecting your eating and ability to sleep then please call NHS 111 who will triage your symptoms and book you an emergency appointment if needed. You may need to ask them to email the dental practice. Some of the call handlers know to do this but not all of them. Some dentists will not take the referral unless they hear from 111.
Image credit: Quang Tri NGUYEN on Unsplash