"We know we aren't getting this right." Changes to SEND services in response to our CAMHS report
BLMK Clinical Commissioning Group and Central Northwest London NHS Foundation Trust have responded to our joint report with Parents and Carers Alliance (PACA) MK .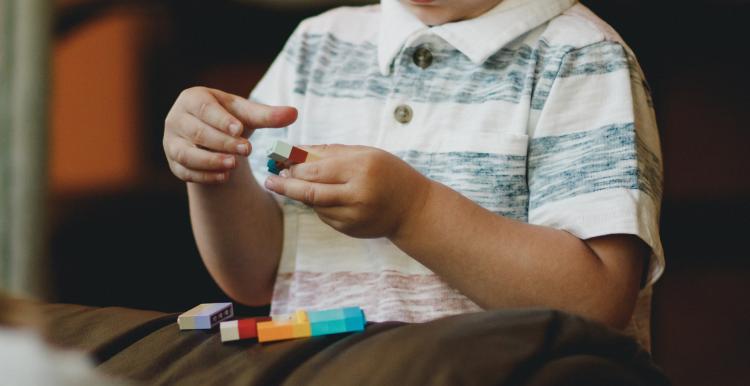 In February 2022, we partnered with PACA in Milton Keynes to research and report on the experiences of families using Child and Adolescent Mental Health Service (CAMHS) for children and young people with autism and special educational needs.
PACA MK invited us to gather the thoughts and views of parent carers who have used CAMHS.
Here's the response from BLMK CCG and CNWL NHS Trust, setting our their commitment to make changes based on the findings of our report.  
"Following publication of the report by Healthwatch Milton Keynes in February 2022, BLMK CCG (the CCG) and Central Northwest London NHS Foundation Trust (CNWL) have met to consider the findings to provide a thorough, realistic and considered response to the issues raised. To do this effectively, we liaised closely with PACA MK to ensure that the response could be shared widely with parents, carers and other partners.
We would like to acknowledge the work that PACA MK and Healthwatch Milton Keynes have put in to producing this report. We would like to thank the parents and carers for sharing their personal accounts and taking part in the focus groups and surveys. We have listened to what the report tells us and have identified key themes below. We have identified actions we are taking now to address these issues and identify what steps still need to be taken and by who.
This response is a start to the work that we agree needs doing. The CCG will fund PACA to work alongside the system in taking this work forward.
You told us:
What was good about these services and what worked well.
CNWL and the CCG believe it is important to learn from what has worked well. It is clear that speedy, simple access to services and building a relationship with a trusted professional are important to parents. Supporting parents with school and college is also identified as working well and it is good to see those new ways of delivering services virtually have had some success!!
PACA is adopting the acronym ASC (Autistic Spectrum Condition).
CNWL will immediately change the language of the local support offer, to provide services for children and young people with Autistic Spectrum Conditions. The language of condition rather than disorder is positively welcomed.
We want to work with PACA MK to communicate this change to our service users and stakeholders.
It's difficult to understand the referral criteria for CAMHS.
CNWL want to be clear about the specialist CAMHS referral process and services on offer and will work with PACA and a range of stakeholders to produce a visual guide to CAMHS.
This will include what support is offered for those CYP with moderate to severe mental health who also have ASC. We want to work with PACA MK to communicate this change to our service users and stakeholders.
Families are bouncing between services trying to get a diagnosis for ASC and/or ADHD.
The referral process will be streamlined and CNWL will manage all referrals for neuro diversity diagnoses (ASC and ADHD) in-house to stop the need to go back to referrers to redirect to the appropriate part of the service.
CNWL and the CCG acknowledge that waiting times for diagnosis are currently too long. A number of improvements are being made now. For example:
The way Community Paediatric Services work is being changed now and there will be a single route of access, including self-referral published.
CNWL is trialling a non-Consultant led diagnostic pathway in line with good practice from other areas of the country.
In the ADHD pathway we have a new screening tool which will ensure families are on the correct pathway earlier in their journey.
CNWL is actively recruiting to vacant Consultant posts to increase clinic availability and to improve continuity of care with a trusted professional.
Post-diagnostic support for children and families in inadequate.
We recognise that parents and carers have a range of information needs following a diagnosis. To support this CNWL has paid for Autism Bedfordshire to pilot virtual information sessions that have been successfully delivered in Bedfordshire.
CNWL will work with PACA MK to evaluate the session for MK parents and be part of a group that considers how to develop these sessions in the future.
There are several voluntary and community organisations in MK that support children with ASC and/or ADHD and we will work with Milton Keynes Council to ensure these are available on the Local Offer.
CNWL and the CCG will work with PACA MK to adapt the Bedfordshire Post-Diagnostic Support Pack for MK parents.
CNWL and the CCG will work with Milton Keynes Council going forward to deliver the commitments in the MK SEND Strategy around support.
CAMHS will ensure there is training for professionals in working with children and young people with ASC and moderate to severe mental health difficulties.
We will involve PACA in improving the clinical pathways in CAMHS.
There are long waits for CAMHS.
We know there are long waits in CAMHS for some children to access particular services. We are working on what information to share with parents and carers as we want to be open with others about the services. We will work with PACA and others to review the information that will be sent to ensure it is clear and includes options for support.
We are working hard on improving the waits for CAMHS and the information and support offered to those on the waiting list. We are doing this through working with other organisations to offer support, improving the groups on offer and regularly contacting those families that are waiting.
Transition to adult services don't work well
We know we aren't getting this right around mental health services and CNWL are planning some immediate improvements:
Looking to appoint a Transition Worker in CAMHS
Piloting some voluntary sector services for 18–25-year-olds e.g. mentoring
Having appointed a Transitions Nurse to work with families in the Complex Needs Team.
In the future CNWL will be working with Milton Keynes Council to improve transitions through the new SEND Strategy.
There is very little in the way of respite care or short breaks in Milton Keynes
Milton Keynes Council is working on several projects to improve provision of short breaks, after school provision and holiday schemes for children with ASC and/or ADHD. Further information is available on the Local Offer. "