Review: Milton Keynes University Hospital NHS Foundation Trust
We received an invitation from the Patient Experience Manager at Milton Keynes University Hospital (MKUH) to come and see the progress they had made against our recommendations.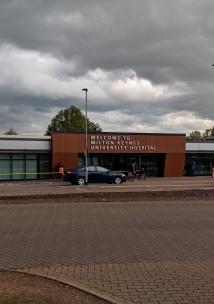 As part of our Enter and View programme, we plan a review of the actions taken against our recommendations. 
We were delighted to see that all our recommendations had been addressed, with many having been completed or in progress. We were also pleased to see that MKUH had displayed our recommendations (see Appendix A) regarding the Patient Discharge Unit (PDU) at the unit entrance, so that service users can see the impact of their voice and the improvements made as a result.  We continue to be impressed at the level of commitment to good patient experience and outcomes displayed by the management and staff at MKUH.   
Click the link below to read the full review.