Our Strategy and Business Plan for 2021 - 23
(Updated 16 June 2021) Our strategy sets out how we will engage with our local population, and ensure that those who pay for services listen and respond to the needs of the local population and design services alongside them.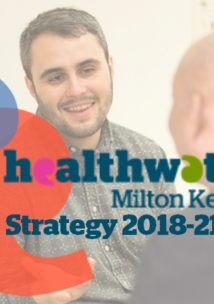 Our strategy reflects our focus on improving local services and making sure they work for the people who use them.
Click the the link below to download our 2018-23 Strategy.