"Creating a true partnership between services and the public." BLMK Integrated Care System now a statutory body
Across England, all existing NHS clinical commissioning groups have now been replaced with statutory integrated care systems (ICSs).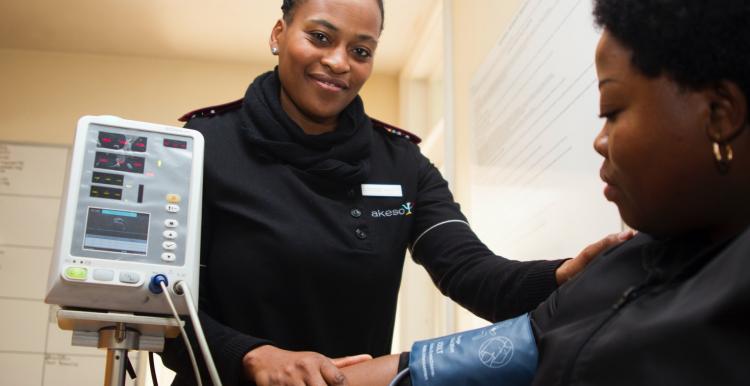 ICSs are partnerships of NHS bodies and local authorities, working with other relevant local organisations, that come together to plan and deliver joined up health and care services to improve the lives of people in their area.
The introduction of Bedfordshire, Luton and Milton Keynes Integrated Care System (BLMK ICS) gives us a unique chance to feed people's views into the planning and running of services – especially the voices of those who are not being heard now.
Here at Healthwatch Milton Keynes we have established Healthwatch representation within these new structures and will work hard to make sure the views of local people are represented in the new NHS structure. We are also committed to playing our part by championing equality and inclusion, and helping services reach every bit of the community.
Healthwatch Milton Keynes has worked with the emerging ICS leadership team and local Healthwatch in Bedfordshire and Luton to secure Healthwatch participation at the Integrated Care Board. Healthwatch Milton Keynes also holds representation at the BLMK Integrated Care Partnership and here in Milton Keynes 'at place', we  are a member of the new Health and Care Partnership Board.
When services listen and act on the experiences of patients and service users, it results in better care. If we can get the new system right, we have a real chance to create a true partnership between services and the public.
The move to integrated care systems generally should herald a culture shift in the engagement of people and communities. It is hoped that health and care services will move beyond fragmented consultations as a 'box ticking' engagement exercise, towards meaningful and proactive listening at all levels of decision-making.
Rima Makarem, Chair of the Bedfordshire, Luton and Milton Keynes Integrated Care Board, commented:
"An important critical friend, Healthwatch Milton Keynes has shared valuable insights into the experiences of people accessing a range of services. They're also an important member of our new Health and Care Partnership Board. We'll continue to work with Healthwatch MK to broaden our ambition and break down barriers to good health. Our system is richer for their involvement, and I look forward to cementing our relationship as the new Integrated Care Board establishes itself."
Want to know more?
The Kings Fund have put together this useful, simple guide to what ICSs are and how things will change.
How we can help you
If you've recently visited your GP, or local hospital, or used any health and care services in Milton Keynes we want to hear from you. Whether you've had a good or bad experience, we can use your feedback to improve services for everyone and we have the power to make NHS leaders and other care providers listen to what you have to say. We're completely independent and impartial and anything you say is confidential. We also offer information and advice to help you to get the support you need. Our service is free, simple to use and can make a real difference to people in Milton Keynes and beyond.