Children are being asked to share their hopes for a post-Covid.
Children are being asked to share their hopes for a post-Covid world in the Big Ask survey.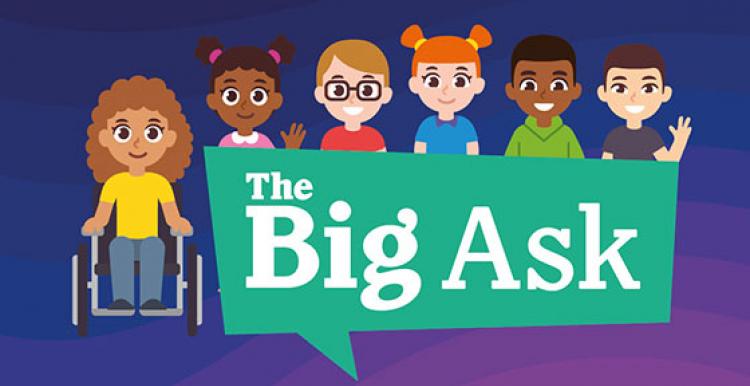 The last year has been difficult for us all, but it's been particularly tough for the children in our communities. Not seeing friends, missing out on school and switching to home learning, not being able to see family...  
That's why, now more than ever, we need to listen to what they have to say about how to improve things, post-Covid.  
This is the chance for children and young people aged 4-17 to have their say on the things that matter to them, and looks at:
What is life like for them now?
What do you want in the future?
What is holding you back?
Children's answers will be used to make changes that make their lives better.
The Big Ask survey is one way that children can actually be involved in the decisions that affect them. Footballer and campaigner, Marcus Rashford, is even encouraging our children to get involved!  
The survey is live now until 19 May. It doesn't take long to complete - just 5 to10 minutes. The survey is tailored to specific age groups, making it easy for all children to take part. 
If you are a teacher, or work with children and young people there are also lots of resources available so you can help children take part.  
Talk to the team behind the survey.
Find out more at www.thebigask.uk