Direct Payments Focus Group
In response to concerns raised at the Carers Partnership Board, Healthwatch Milton Keynes (HWMK) organised a Direct Payments Focus Group aimed at Carers who are doing the paperwork for someone who receives Direct Payments.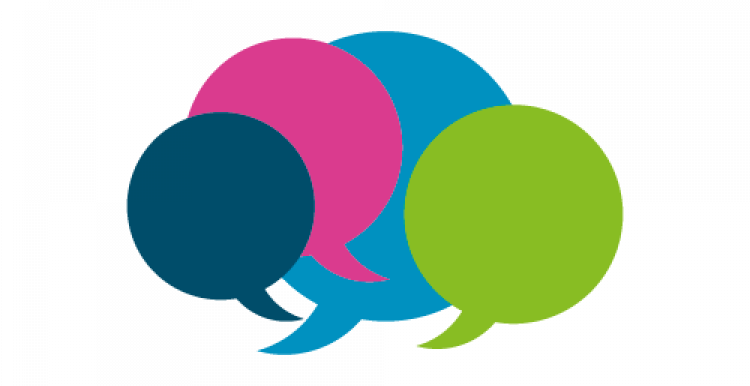 The Focus Group was attended by 8 Carers, 2 staff members from HWMK and 2 staff members from Milton Keynes Council (MKC). 3 people also contributed via email.
Carers identified a significant disparity between the process that MKC believed was in place, and their experience of the process. James Gilmartin (MKC) took personal details from Carers to follow up individual issues that were raised during the focus group.
Carers experience of the Direct Payment process and suggestions for improvement to MKC:
Carers shared the difficulties they faced finding a care provider, particularly when the list provided by MKC is limited and outdated. Furthermore, the majority of the providers on the list supplied by MKC charge significantly more than the price covered by direct payments. Whilst in principle direct payments increase 'choice', in reality there is none. Carers explained that as a result of not being able to find a provider within their means, Direct Payments sometimes build up. This causes further concerns that the money might be taken away.
Recommendations:
review the list of providers to ensure it is up to date and relevant
investigate whether the payment per hour is realistic given what the providers on the list are charging  
Carers identified communication as another key issue in the Direct Payments process. Carers felt confused about what the money could be spent on and worried about using it incorrectly. Carers felt like they were offered very little guidance around this and felt that some guiding principles would help them to understand how to spend the money. Carers also shared that they had been given misleading information by staff at MKC. For example, Carers had been led to believe that they must change to pre-payment cards. James clarified that they are not required to change, providing they are filling out documents correctly.
Carers also shared that when things do go wrong, or they have questions, it is unclear who to contact. When contact is made, there is often no reply. Additionally, the majority of Carers at the focus group had never heard of Connections Support and were completely unaware that this support was available.
Recommendations:
consider organising 6 monthly training sessions on Direct Payments to provide and overview of the process and answer frequently raised questions
ensure that all carers are made aware of Connections Support.
provide clear guidance on who to contact when problems arise. This contact must have the adequate knowledge to answer questions or signpost as necessary.
ensure front-line staff are fully aware of policies, so they do not provide misleading information
Carers also shared the difficulties they faced using the Pre-payment website. Carers reported wasting precious time working out how to use the site.
Recommendation:  
consider providing clear instructions on how to use the site e.g. how to input new bank details, add supporting documents etc
Finally, Carers raised concerns that reviews are not happening on a yearly basis.
Recommendation:
ensure that reviews take place in line with the timeframe set out in policy
This has been sent to Milton Keynes Council for a response. Healthwatch Milton Keynes will upload the MKC response to this page, once we have received it.