Mental health and the journey to parenthood
Healthwatch England share what parents have told them about their experiences of mental health problems during and after pregnancy, and call on services to give people more opportunities to talk about their mental wellbeing.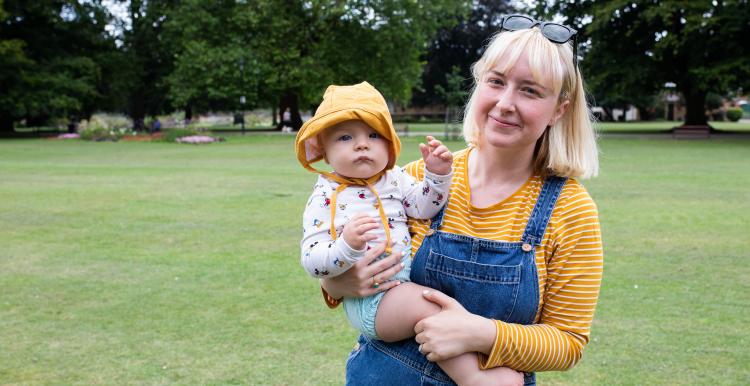 The arrival of a new baby is a major life event for any family. It can be joyful, exciting, overwhelming and challenging all at once, so it's essential that parents get all the support they need to help them form strong bonds with their children and help lay the foundations for a healthy, happy life for all involved.
Over the last year, the Healthwatch network has gathered views and experiences from women and their partners. Each one of these stories was different and highlighted that every person's experience is unique to them.
One in four women have a mental health problem in pregnancy and during the 24 months after giving birth
The most common mental health problems experienced during pregnancy and after birth are anxiety, depression and post-traumatic stress disorder
In the UK, maternal suicide is the leading cause of direct deaths occurring within a year after the end of pregnancy
Parents' mental health is important, both to their wellbeing and their child's. It's vital that all parents get the support they need so that they can form strong bonds with their babies and lay the foundations for a healthy, happy life for all involved.
Three common issues people shared
Our report focuses on 1,738 women who either had a mental health condition diagnosed before, during or after having a baby or experienced a mental health problem that was not diagnosed. Analysis of the stories women shared highlighted the need to provide more opportunities for new parents and health professionals to talk about mental health during the journey to parenthood. 
1. The range of issues that can help contribute to mental health problems
Severe pregnancy sickness, the physical health of babies, a history of mental health problems, feelings of isolation and a lack of empathy from professionals can all play their part. 
2. People don't know where to turn for help
Despite the increased focus on NHS support for mental health, women told us about not being given enough information about the mental health support available and what to do if they need help.
3. Women feel scared about speaking up
Even though women know they are struggling with their mental health, factors such as fear that they will be judged as bad parents or healthcare staff attitudes can act as a barrier to seeking support. 
"I would have wanted someone to ask me specifically about my mental health - no one did and as a result I suffered silently for months and months before reaching breaking point."
Read the report
Healthwatch England have published a new report, 'Mental Health and the journey to parenthood' , Healthwatch England share what they heard about what's working and what needs to improve.
After a traumatic birth, Zoe struggled to get the support she needed to prepare for the arrival of her second baby. She shares her story about the impact this had on her mental health, and how she'd like things to be different for other mums.
Rachel experienced anxiety and depression throughout her pregnancy and after her baby was born. Read her story to understand just how important it is that mums and their partners receive the right support for their mental health.