Healthwatch Milton Keynes is inviting our members to apply to join its Board of Trustees.
We are seeking new trustees who, like us, are passionate about the rights of people in Milton Keynes to have a say in the way health and social care services are designed and delivered.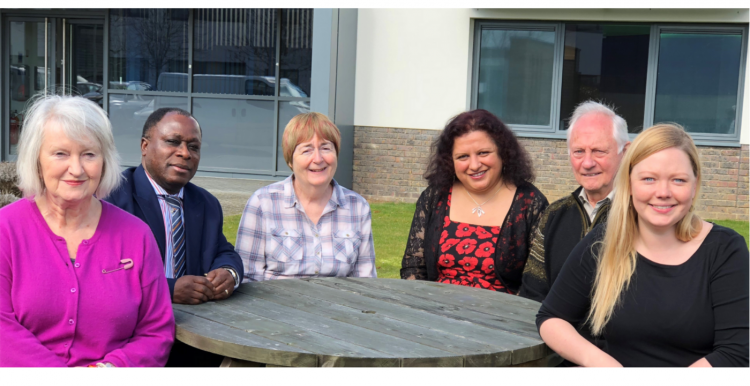 Do you have a broad interest in health and social care issues, and feel that you have the skills to support us as a Trustee?
Our mission is to be an independent organisation, providing an effective local voice for people in Milton Keynes, influencing and shaping Health and Social Care services to meet their needs.
• We provide advice and signposting services to support people using health and social care services access the information they need, and their rights to care and treatment.
• We undertake engagement and listening exercises with patients, service users, their carers and families to get to the heart of what matters to them.
• We use our statutory powers to visit health and social care settings and gather feedback on people's experiences.
• We work collaboratively with the voluntary sector, service providers, commissioners and the local authority, as a 'critical friend' to shape health and care services with the evidence we collect.
Time commitment: The Board of Trustees meets 6 times a year on Wednesdays. We know that what time volunteers can provide varies and we ask that preparation and attendance at Board meetings is the minimum time commitment. However, there are many other opportunities within our organisation that as a Trustee you can be involved in, dependent on how much time you wish to volunteer.
If you are interested in applying, please e-mail or write to us and you will be sent an application pack and more information about the process. To express an interest and request an application pack, please email: info@healthwatchmiltonkeynes.co.uk , or write to us at: Healthwatch Milton Keynes, 113 Milton Keynes Business Centre, Linford Wood, Milton Keynes, MK14 6GD. You may ask for the application pack to be sent to you either by email or by post.
We welcome the opportunity to discuss the role before you apply. If you would like an informal discussion prior to applying please call Maxine Taffetani on 01908 698800.
We are holding an informal social event for anyone interested in applying for a Trustee role to meet current Trustees and learn more about the role and the organsiation. Please join us on Thursday 9th May, 6.30pm-8.30pm at Great Linford Parish Council, 1 St Leger Court, Linford Wood, Milton Keynes. MK14 5HA.
The deadline for applications is 5pm 30th May 2019.