'We said, They did' at Park House Care Home
Find out what has changed at Park House Care Home since we published our report last year.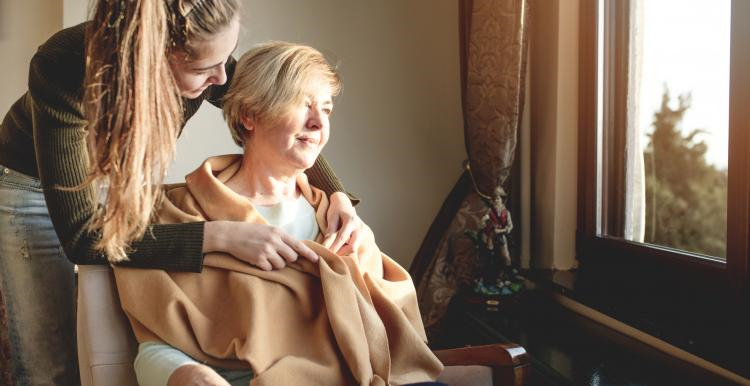 As part of our Enter and View programme in 2018/19, we visited 16 Care Homes in Milton Keynes to hear about residents' experiences, particularly regarding social engagement and activities. This year, we have been getting in touch with these Care Homes to find out what has changed since our report and whether our recommendations have been put into action.
It has been a year since our visit to Park House Care Home.  Following our recommendations, we were pleased to hear that Park House have since:
Introduced outdoor activities, including sunflower and tomato growing, lawn games and outdoor yoga.
Added a path to increase accessibility to get outdoors.
Extended bedside activity programme to include yoga and reiki.
We said:"Explore ways to best utilise the attractive outdoor space during periods of poor weather and for residents with reduced mobility."
They did: Park House say residents have now been involved in growing sunflowers and tomatoes outside, as well the introduction of lawn games and outdoor yoga. They have also added a path linking up to the road alongside the driveway, to increase accessibility for residents going outdoors. 
We said: "Consider a more extensive and structured schedule of excursions."
They did: The Home responded to this recommendation explaining that more structured programmes have proved unsuccessful in the past, due to the individual needs of the residents. However, they assure us that trips continue to take place on a 1:1 or 1:2 basis.
We said: "Consider implementing and displaying an easy-to-read timetable to enable residents to find out about upcoming activities and social events. This may encourage some of the more introverted residents to engage in the activities."
They did: The provider has a Planned Activities board in the hallway including information about outside entertainers. However, the manager explained that, as some residents are unable to interpret the board, the staff continue to actively prompt residents individually to encourage them to take part in activities.
They have also introduced Yoga and Reiki as small group or 1:1 activities that can be carried out at the bedside.
We said: "Remind staff to exercise discretion when having conversations in open resident spaces."
They did: Park House told us they have ensured that staff receive Confidentiality training and that any instances observed by management are addressed with staff.
We said: "Find ways to reduce clutter in communal areas and corridors (within the limitations of the age of the building)."
They did: Park House agreed that this is an ongoing challenge for them and will continue to work at making the area more attractive with the limited storage available.
We said: "Ensure all residents are aware of the Home's flexibility regarding meal requests and look at involving residents in the planning of menus."
They did: Park House explained to us that there is no budget for food ordered and therefore they will continue to ask residents for their input (or staff who may speak on behalf of residents who find communication difficult).