'We said, They did' at Milton Court Care Home
Find out what has changed at Milton Court since we published our report last year.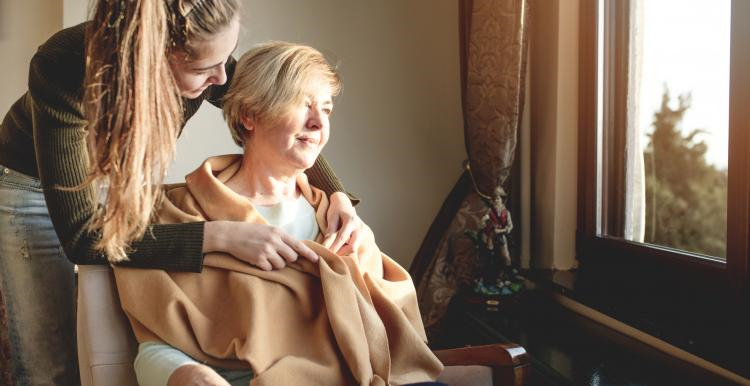 As part of our Enter and View programme in 2018/19, we visited 16 Care Homes in Milton Keynes to hear about residents' experiences, particularly regarding social engagement and activities. This year, we have begun the process of getting in touch with these Care Homes to find out what has changed since our report and whether our recommendations have been put into action.
It has been six months since our visit to Milton Court on 27 November 2018.  We were pleased to hear that, since our visit, the Home have made a number of purchases, as well as changes to procedures, to address the issues raised by us on behalf of their residents.
We said:"Use the residents meeting to address the perception noted from residents that cost-cutting and staff shortages lead to a diminished service in some areas."
They did: Milton Court now ensure staffing levels are discussed at every residents and relatives meeting and that any comments are recorded, acted upon and followed up.
We said:"Explore with residents the reasons why some may feel reluctant to ask for help and work with the staff to break down those barriers."
They did: Milton Court have sought to address this with residents through the key-worker system.
We said:"Ensure that residents are kept informed about progress and actions against concerns or complaints they have raised."
They did: Milton Court management told us that all concerns or complaints are replied to in writing, as well as verbally. Management explained that, since the visit, the only complaint from a resident was made on their behalf by a relative concerning the regularity of support with personal care and clarity as to what is carried out. The Home have now changed the process of recording in residents Daily Notes to ensure all details of personal care are recorded, including showers, hair and oral care.
We said:"Extend activities to provide more stimulation, particularly for residents who are mentally and socially alert."
They did: Since the recommendation, Milton Court have purchased a film projector and screen for all units and several Amazon Alexa's for the use of personalised music playlists for residents in their rooms. The Home has continued to develop community links with a variety of excursions, including boat trips and theatre trips.
We said: "Provide more readily available informal activities in lounges, e.g. books, jigsaws, games."
They did: Since our recommendation, the Home have purchased additional games for residents' use, to include: Countdown, Scattergories and Targets, as well as several sensory resources and games for the garden. The Home have made efforts to encourage residents and relatives to make suggestions for new materials and have pledged to review this regularly in Wellbeing & Activity Forum Meetings, to which all residents and relatives are invited.
We said: "Look at ways to ensure food is served hot."
They did: The Home have purchased insulated food delivery containers in order to address this issue. Management told us they will continue to enforce the policy that hot food must be served on warmed plates.