COVID advice in 21 languages
Advice and guidance on COVID testing, vaccines, symptoms and restrictions, translated into 21 different languages.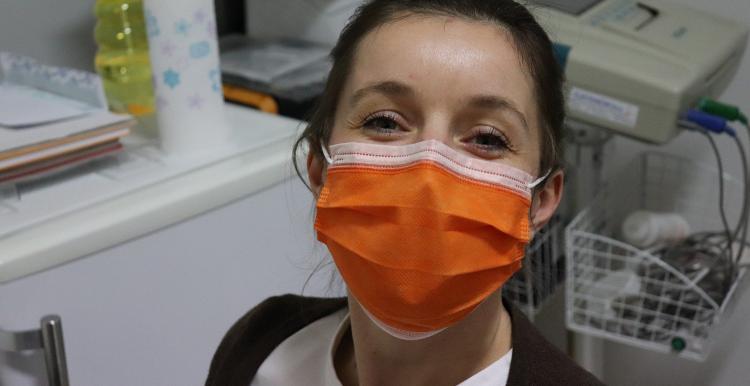 Thanks to our friends at Devon County Council who have generously allowed us to reproduce these translated materials in our community languages. Some parts of the video content may refer specifically to Devon for this reason, but the general COVID advice remains the same.  
Advice is translated into:
Arabic, Bengali, British Sign Language, Bulgarian, Farsi, Gujarati, Latvian, Lithuanian, Nepali, Polish, Punjabi, Romanian, Russian, Somali, Tagalog, Tamil, Thai, Turkish, Ukrainian, Urdu, and Vietnamese.
---
Keeping everyone safe – video 
Testing and support – video 
Instructions on self testing
https://www.gov.uk/government/publications/instructions-for-covid-19-self-test.ar
COVID-19 vaccination
---
How to stop the spread of COVID-19
COVID-19 self-test
COVID-19 vaccination
---
Vaccination information
---
Keeping everyone safe – video 
Testing and support – video 
What help is available to me while I self isolate
---
COVID-19 vaccination
---
COVID-19 self-testing
COVID-19 vaccination
---
How to stop the spread of COVID-19
COVID-19 vaccination
How to stop the spread of COVID-19
COVID-19 vaccination
---
How to stop the spread of COVID-19
COVID-19 vaccination
---
COVID-19 vaccination
---
How to stop the spread of COVID-19
COVID-19 self-test
COVID-19 vaccination
Keeping everyone safe – video 
Testing and support – video 
---
COVID-19 self-test
COVID-19 vaccination
---
How to stop the spread of COVID-19
COVID-19 self-test
Keeping everyone safe – video 
Testing and support – video 
COVID-19 vaccination
---
How to stop the spread of COVID-19
COVID-19 vaccination
---
COVID-19 self-test
COVID-19 vaccination
COVID-19 vaccine and blood clots
---
How to stop the spread of COVID-19
COVID-19 vaccination
---
How to stop the spread of COVID-19
---
How to stop the spread of COVID-19
---
How to stop the spread of COVID-19
COVID-19 self-test
COVID-19 vaccination
---
COVID-19 vaccination
---
How to stop the spread of COVID-19
COVID-19 self-test
COVID-19 vaccination
---
How to stop the spread of COVID-19