Find out more about the first Hoarding Support Group in Milton Keynes, who should join the sessions and what to expect.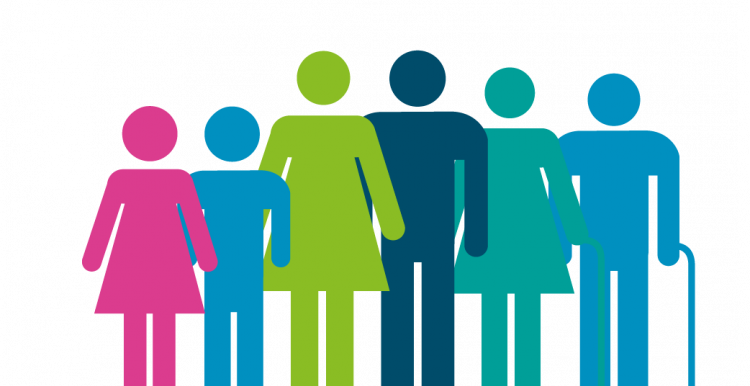 About the group
This is the first and currently only Hoarding Support Group in Buckinghamshire and Milton Keynes. Due to the need for social distancing during the Covid pandemic we have been recently been running these group sessions, which were previously held locally, via telephone.
Hoarding Support groups are not new and have proved successful in helping those with hoarding behaviour, family and friends to know they are not alone and that support is available. 
Who should join the sessions?
The aim of this group is to bring people together who have experienced or are experiencing hoarding issues, whether this be those with hoarding issues themselves or friends, partners, family and friends; within a safe, caring and supportive environment to share experiences and to offer encouragement to others.
You do not need to have a clinical diagnosis or have a GP referral to join these meetings. If you feel you are not coping with managing to maintain your home the way you would like, which is causing you distress or concern, this group is for you.
The group is facilitated by Karen Lock, a Domestic Fire Safety Officer from Buckinghamshire Fire and Rescue Service. Karen is a trained counsellor with previous experience as an Advocate facilitating peer support groups.
What to expect
Introduction and some basic house rules.
An understanding as to why people might exhibit hoarding behaviour.
What has brought you to the group?
A discussion about how the group can develop to support its members.
(For instance: this could be inviting guest speakers) we have been joined in the past by a variety of guest speakers including: Paul Salkovskis Professor of Clinical Psychology Director of Oxford Institute of clinical psychology training and research, Jo Cooke from Hoarding Disorders UK CIC and Mind providing information and a session on mindfulness, how to practice it and how it can help with mental health problems.
Sharing our respective journeys (optional)
What helps and maybe does not help in our journey of recovery.
Exploring our beliefs and behaviours.
How to join our Hoarding group sessions or ask for further information.
Contact Karen Lock Hoarding Support facilitator via email klock@bucksfire.gov.uk or phone Karen on mobile number 07803 182549 and leave a message on her answerphone with your name, contact number and enquiry and she will get back to you as soon as possible.
If you decide to join in the group telephone sessions you will be asked to confirm by 1pm the day of the meeting and a telephone number will be sent for you to call to call at the time of the session.
These meetings are NOT video calls but a link up call so you can hear and talk to Karen and the others who join up by phone and this means that you can speak in privacy.
Safeguarding.
Safeguarding simply means to protect people's health, wellbeing and human rights and enable them to live free from harm, abuse and neglect. Although the support group offers a confidential environment to discuss hoarding, if the facilitator feels that something has been disclosed that is cause for concern to either the person present or someone else then we have a Safeguarding duty under the Care Act 2014 to report this matter to the most relevant Safeguarding service.
Collecting data.
Whilst everyone is free to join the group whenever they wish, it would be really useful for us to gain a better understanding of where people are from and how they heard about the group.
As we are linking up on the phone, we will collect this information at time of enquiring about joining the group.
If you wish to provide us with any details such as full name, address telephone number and how you heard about the group. In accordance with the General Data Protection Regulations 2018, no information will be shared that identifies any individuals but will only be used to help us ensure the group is reaching the right people in the right way.
Future group telephone meeting dates in 2020:
September 3rd
September 17th
October 1st
October 15th
October 27th
November 12th
November 26th
December 10th
Times of sessions are at 5pm and last 1 hour.
Referring someone to the group
Please feel free to invite friends, family and or carers along to the group. All we ask is that they have a personal connection to hoarding. We have capacity for approximately 10 people on the group call sessions however if we look like getting close to this number we will let you know. Dependant on demand for the sessions, we are willing to put on extra sessions to accommodate numbers.