Self-Care and Wellbeing Information
The Milton Keynes Self Care Group formed in 2017 and is made up of local health & social care organisations.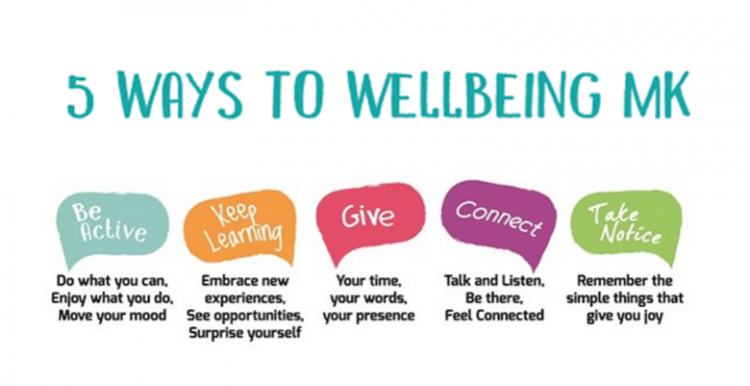 The Self Care Group work closely with a range of partners to provide leadership across Milton Keynes, supporting patients and the general public to improve their knowledge, skills and confidence when making health and social care related decisions.
We consider self-care in its broadest sense. This means physical, mental and emotional health & wellbeing, which also includes family and community resilience.  This page contains information on our other work and a range of resources that the group has developed.
Look for self care and wellbeing tips? 
Supporting your wellbeing this winter
Arthur Ellis: Mental Health Support has teamed up with the MK Self Care Group to bring you a practical, easy way to bring us together to learn about the different elements of our well-being and what we can do throughout winter to make sure we remain as well as possible.
This pre-recorded webinar covers:
What is well-being
The 5 Pillars of Well-being
What activities can promote positive well-being for us and our families
How do we build this into our week
5 Ways to Wellbeing
In 2019, we held a workshop to explore how professionals and the public can work together to support the health & wellbeing of our local communities.  The recurring themes on the day were that there are already great things happening in Milton Keynes.  If we connect & share a bit more, it would help with promoting what's going on in our communities and help with spreading good ideas.  Many of the themes of the workshop are reflected in the Five Ways to Wellbeing.
It's easy for most of us to undertake one of the 5 Ways every day.  Many of us will already do at least one thing every day that can be badged like this – either as an individual or a group.  Organisations and services can also use the 5 Ways to promote what they do to support health & wellbeing.  We just need to spread the message!
#OneADayMK
There are a range of information sources and professionals that can support you.
NHS online offers a range of advice regarding conditions, advice for living well and care and support services.
Your local Pharmacist is highly skilled on medicines and self-care.  They can advise on minor illnesses, long term conditions and healthy living. Find your nearest Pharmacy here.
NHS 111 offers medical advice for emergency and non emergency situations.  Call 111 or click here.
Self Care at Home
We all get ill from time to time so keep your medicine cabinet stocked with essentials like pain killers, antihistamines, cold and flu remedies, anti-diarrhoea and indigestion medicine. If you have children, make sure you've got the right medicines according to their age.
A well stocked medical cabinet can also help you to deal with minor accidents and injuries at home. A basic first aid kit should contain:
Plasters
Bandages
Dressings
Safety pins
Tweezers
Antiseptic cream
Insect bite/sting cream or spray
Cleansing wipes
Digital thermometer