Hindu Community Wellbeing Event
Healthwatch Milton Keynes worked with Milton Keynes Hindu Association to organise a Wellbeing Event for the Hindu Community on Sunday 19th January.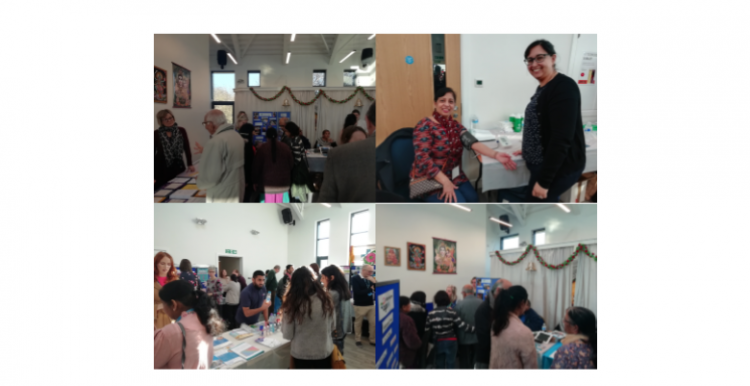 The Hindu Community Wellbeing Event was a huge success.
Over 120 people attended in total, and 19 health, social care and voluntary organisations were represented.
We were overwhelmed by the support offered by Milton Keynes Hindu Association, the professionals who gave up their Sunday to engage with this community, and the volunteers and interpreters who helped make this event such a success. It was great to be part of an event where the community, the health and social care sector and the voluntary sector were so willing to work collaboratively to offer advice and information to this community.
The event was also a great opportunity for building relationships and making new contacts, and we hope that this was just the beginning of our engagement with this community.
We received wonderful feedback on the day, both from members of the public and from stall holders. On behalf of Healthwatch, and all those who attended on the day, we would like to thank Milton Keynes Hindu Association for welcoming us so warmly into the community and providing a wonderful lunch.
"MKHA was proud to have facilitated the Wellbeing Event with Healthwtach Milton Keynes to improve awareness for different health and support services available within the community of Milton Keynes. We had over 120 visitors on the day, and we hope to see more of you next time!" - Milton Keynes Hindu Association 
"I thought it was a really great event and as an organisation we got a lot of out coming and found further opportunities to engage with the Hindu community.  A great success." - Stallholder