No matter how old you are, or where you live, there are lots of ways you can make simple changes to your lifestyle which will help you to stay well. It's important to look after yourself, especially during the winter.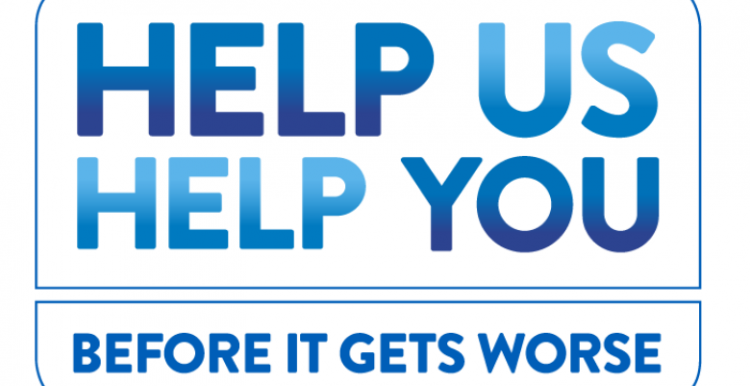 Self-Care: Winter Leaflet
The Milton Keynes Self-Care Steering Group has developed a leaflet to support you to make the right choices this winter. The leaflet includes messaging on choosing the right service for your needs, flu, looking out for vulnerable neighbours, recognising and managing dehydration and ordering repeat prescriptions in a timely manner over the festive season.
Click here to download the leaflet. 
---
Flu jab
Flu is caused by different sorts of germs. Flu is very infectious and spread by germs from coughs and sneezes, which can live on hands and surfaces for 24 hours. Seasonal flu happens each winter and spreads very easily from person to person.
The flu jab is an injection and is the best way to protect you against getting really ill with the flu. If you don't want to have an injection, then it can be given by a spray in your nose instead. The injection is better though.
Myth Busting
The Seasonal flu vaccine gives you the flu. No, it doesn't. The injected flu   vaccine that is given to adults contains inactivated flu viruses, so it can't give you flu. Your arm may feel a bit sore where you were injected, and some people get a slight temperature and aching muscles for a day or two, but other reactions are very rare. The children's flu nasal spray vaccine contains live but weakened flu viruses that will not give your child flu, however it may have similar        symptoms.
Having the flu is just like having a heavy cold. A bad bout of flu is much worse than a heavy cold. Flu symptoms come on suddenly and sometimes severely. If you get complications caused by flu, you could become seriously ill (e.g. meningitis, septicaemia) and have to go to hospital, this can occur whether you suffer with a chronic condition or not.
Some people are entitled to a FREE flu jab which help reduce the chance of getting flu. Click here or Speak to your GP or Pharmacist to see if you can have a free flu jab.
Pregnant? Click here to find out the importance of having the flu jab as a pregnant woman. 
---
999 should only be your first choice when it's a life-threatening emergency.
For everything else you can go to an Urgent Treatment Centre, your GP or a pharmacist. If you are not sure where's best for you, call 111 or go online. Find out more below. 
---
Pharmacist
Your local pharmacist is the health professional on the High Street. They are local and many are open evenings and weekends. Pharmacists are trained health professionals and provide on the spot help and advice on: coughs, colds or flu, seasonal flu vaccinations, emergency contraception, skin conditions, allergies, aches and pains like headaches, earache and backache, indigestion, diarrhoea, minor cuts and bruises, help losing weight or giving up smoking, and stocking up your medicine cabinet. 
---
NHS 111
Feeling unwell and unsure about whether you can care for yourself?
Over 5000 people in MK used 111 last month. Next time you're not sure whether you can care for yourself, why not call them? It's available 24/7 and calls are free!